This 1935 Sport Scout lh case had most all of the threads for the main race retaining nut broken off. I welded and machined one of these once! Never again everything moves and warps when you start in that area. So a new technique.
I turned all the threads off then turned the od to accept a sleeve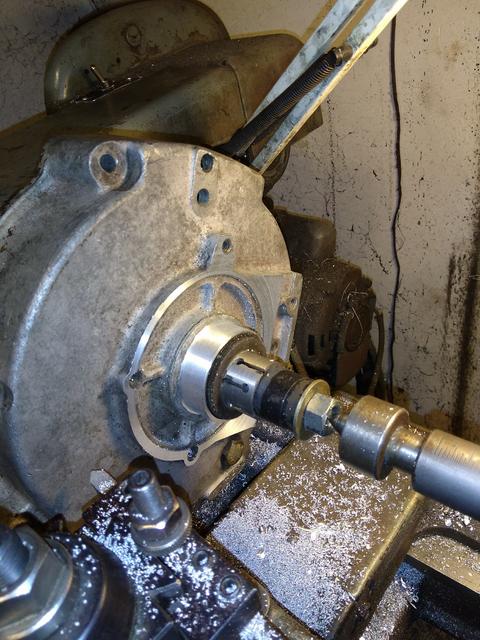 I made a sleeve but left enough on the end to thread 2" 16 left hand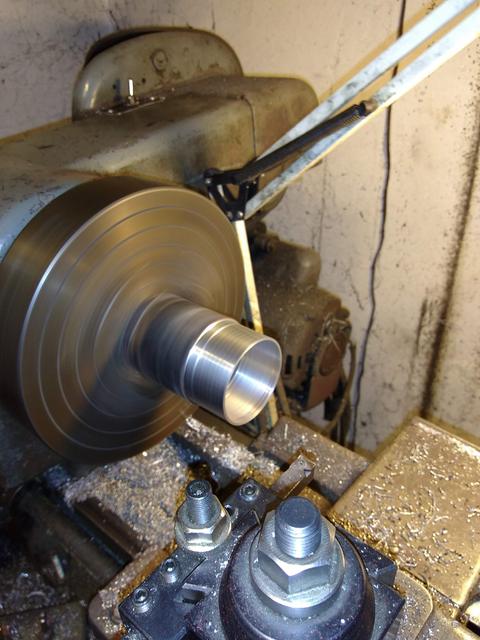 Then I made some male 2" 16 left handed threads and parted a nuts worth off with my hightech parting tool.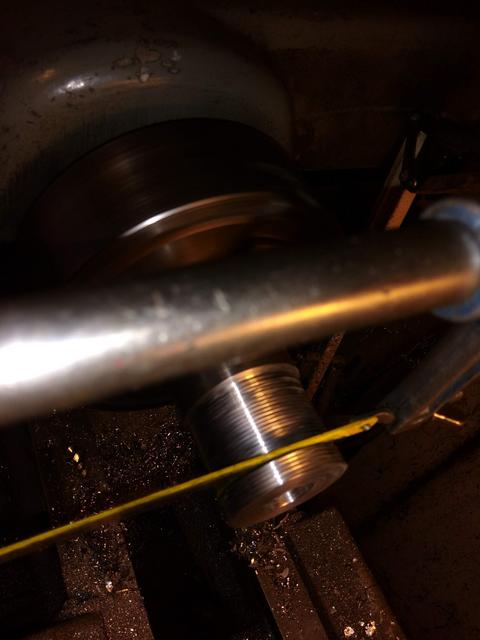 Then using the threaded sleeve as a fixture I bored the nut to size and cut the left handed thread that acts as an oil seal in this engine.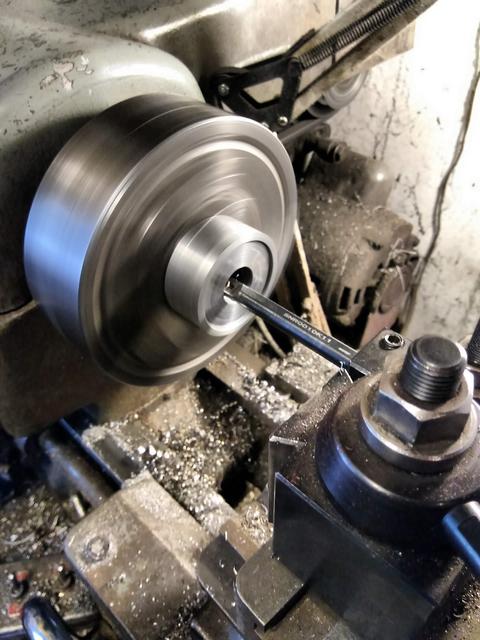 Then I heated the sleeve to 950 degrees f and slid it into place let it cool and torqued and staked the nut.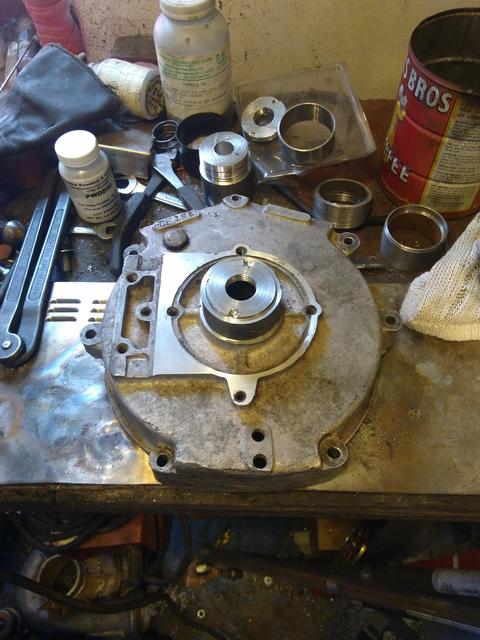 Other than the fact it will rust I suspect way better than original and its all straight
Dusty